A lot of 'fashion' experts say to reserve tropical prints and Hawaiian shirts for tourist on vacation say in Hawaii.  There is a rush of stores putting tropical print dresses and accessories out on display and Pinterest statistics show a surge of pins depicting tropical prints.  So it is hardly surprising to point out that tropical prints are great.  Now while there are lots of styles just perfect for the summer time, some of our favorites are loose fitting tops or crop tops.  Here is an example of a great style for hot summer days and warm nights that will keep you cool whether shopping in Miami Beach or lounging on a beach in Aruba.
Not only is this top cool and comfortable it can be worn with your bikini top or alone giving you that 'island girl'  style.  We have seen other sites selling this top for more than $40.00 but you don't have to break the bank for this style.  Kari's Closet has it for under $30.00.
The Bohemian style is pervasive during warm months and another one of our favorites is this tank top by Laamie.  Soft, light, and great for casual summer outings.  It can double as a swimsuit cover up if so desired.  It comes in a range of colors and sizes sure to fit all your
summer time adventures.
Of course you need some accessories to go with theses tops and we found a few at www.FreePeople.com.  For your feet try on these tropical slip on shoes.  A great way to be stylish and comfortable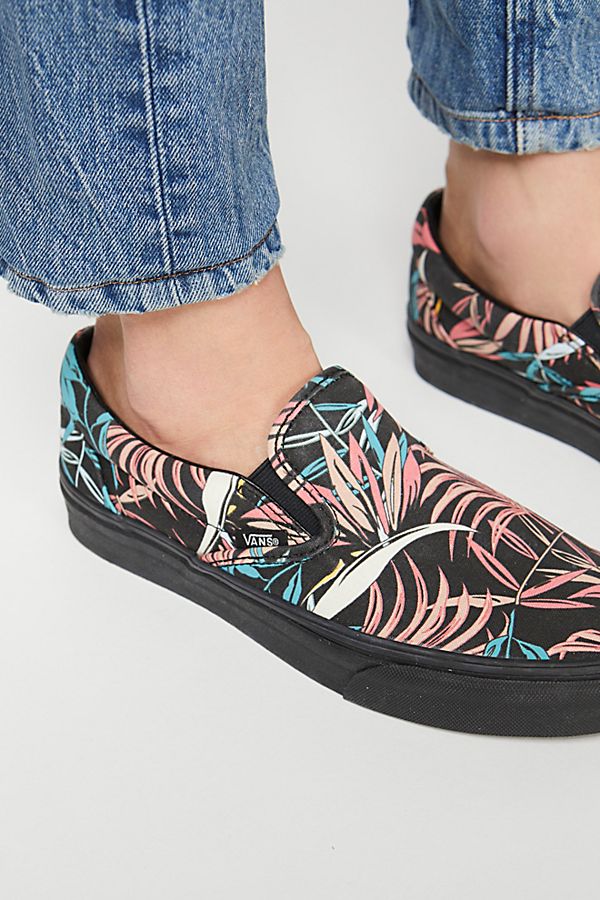 while exploring the market in Belize or New York City.  These run about $55.00 but when we visited the site were on sale for only $39.00.
Tropical Print Slip ons From FreePeople.com
Ok, these are just some ideas but you should hurry as the summer season is coming to a close soon and these great tropical prints will be gone.. well only until next summer we hope.
To check out all our styles please visit Kari's Closet.
Kari